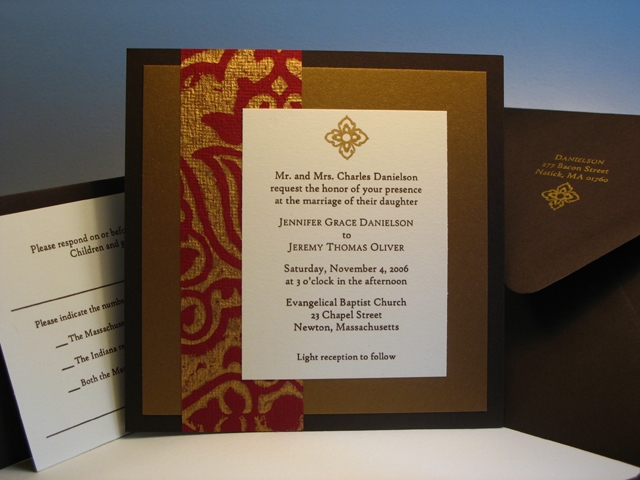 I had to post one of these for two reasons:
1) …to encourage any of you passing through the Boston area in early Novemeber to pay us a visit (just let me know so we can order enough cake ;o) ,and…
2) …display in all its wondrous glory Melita Matzko's handywork. My dear friends Allie, Jess, and Meredith found the papers together one Saturday at Melita's workplace, the Papersource, and fell in love. We took them to Melita and the next day she devised this way of assembling them, screened in the texts, and in general worked a paper miracle. And she can do that and more for you, if you ask nicely ;o) Visit her blog at litabug.com (see sidebar) to see some other projects she's cooking up and to contact her if you're in need of any wedding invitations of your own!